Activities at Saint Joseph Village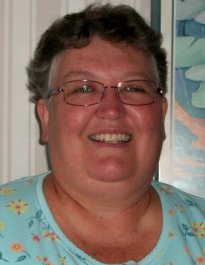 Hello! My name is Sister Mary Unger.
I am a sister of Saint Joseph and I serve as the Activities Director and Administrative Assistant in Saint Joseph Village. We offer and provide the opportunity for residents to gather for bingo, card games, craft classes, card stamping, and celebrations such as the All Resident Birthday Party, the Village Anniversary Party, Resident Appreciation Day, the Village Picnic, Volunteer Appreciation Day, our own Thanksgiving meal and Christmas celebration. Several times each year we invite talented individuals and groups to provide live entertainment for us for sing alongs, hand clapping and foot stomping for good fun.
We are always ready to find reasons to celebrate the goodness of life here in Saint Joseph village. We provide a monthly calendar of planned events and welcome new suggestions from our residents on additional ways to learn, grow and be at home here in Saint Joseph Village.
It is true that an Activities Director serves the residents in many ways: by providing interesting activities and social gatherings, setting up religious services, coordinating volunteers, answering the phones, assisting residents with various concerns, finding answers to questions and keeping the records up to date. All good works!
We welcome you to visit Saint Joseph Village or to call for information. Our number is 717-637-4441.
Have a great day!

Sister Mary Unger - Director of Activities