Welcome!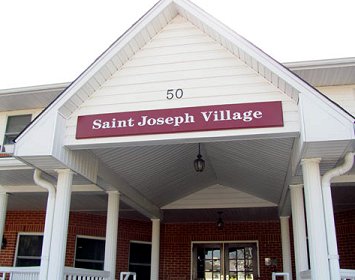 Saint Joseph Village in McSherrystown Pennsylvania is an affordable housing site sponsored by the Sisters of Saint Joseph. Our mission is to provide a safe environment fostering a spirit of independence and community. Inspired by Christian principles and the example of Saint Joseph, residents reach out in service and hospitality to one another and to the broader community.
Thank you for your interest in Saint Joseph Village. It is our hope to provide the information you need to make the best choice for your future years.
Saint Joseph Village consists of 40 one bedroom apartments and is designed for independent and affordable living. Life in the village consists of planned activities, resident involvement, intergenerational activities and personal visits by staff.
Our seniors also enjoy the many nearby spiritual, physical and social activities provided by area organizations. We encourage you to view fully the website. We also invite you to come and visit our building and grounds so you can experience firsthand our offerings and local hospitality.